Including:
Email Marketing

Facebook Advertisement

Thumbtack

Yelp

Youtube

Content Marketing

SEO

Instagram

Pinterest

Google Adwords

Fitness Forums

Find Fitness Pro
After meeting, interacting and getting to know hundreds of personal trainers over the last few months, a common topic that consistently comes up is lead generation.
From what I've learned I can tell that Lead Generation is the backbone to any training business.
We can only rely on referral marketing so much.
If  you want to expand and grow as a REAL training business, you're going to have to learn how to generate leads yourself.It's time to stop following and start leading.
It's time to stop following and start leading.                          
This post is going to outline everything you need to know about gaining online leads for your training business.
After you have read the post you will have all of the tools you need to master gaining online leads.
What's a Lead?
Google's Definition:
A sales lead is the identification of a person or entity that has the interest, authority and budget (i.e. money) to purchase a product or service. This step represents the first stage of a sales process.
As a personal trainer, you're in the business of selling "fitness".  You aren't selling a diet, a training plan or personal training…. You're selling clients a better version of themselves. In this case, being fitter, faster, and stronger.
But you can't sell fitness to everyone.
You must first find people that are interested in your services…
AKA – Your target audience.
There are many methods of finding these people, but lots of trainers don't have a clue on how to get started. This is where I can help…
Below are 11 ways on how to generate online leads for your training business.
1.  Email Marketing
An email list should be the foundation to any quality personal training business.
Think about it… any email list is a list of people, names and emails, which are guaranteed to be your exact target audience that enjoys your services (due to the fact that they have already opted into your list) that you can contact at the push of a button.
You send your promotional message directly to the source of their number one online information source. This isn't a spammy ad pop-up, this is legitimate information that is sent directly to the people that are most likely already ready to read what you have to say and potentially invest in you and your business as well as their own fitness.
As a consultant, having a list of people you can continuously market your services too is important to sustain a profitable business.
Without an email list, it can be very difficult for a fit pro to keep their business on solid ground. This is online "security" this doesn't rely on the basis of "I hope my ads will go down well" or "I hope this promotion works" this works from the security of knowing you have a list of people that cannot be deleted, destroyed or tampered with. They have opted in to find out more about you who could be a better group of people to market too?
How to Create an Email List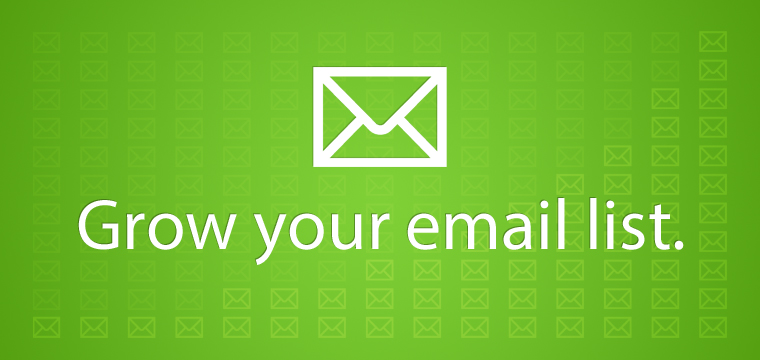 First, you need to learn the basics of email marketing.
Do your research and learn to understand the basics. All you need for now is to get the fundamentals down and slowly you'll get better over time.
Click here for an excellent breakdown of email marketing for beginners, this won't tell you how to gain leads but it will explain the basics to allow you to expand off of this and move forward to create a successful lead generating email list.
Here's a good post on email marketing
6 Steps to Email Marketing Success
Sign up to an email

marketing platform.

FitPro Newsletter, Mailchimp, and Aweber are three examples that I have good experiences with and would recommend.
Import your current contacts into your list and send an email asking them to subscribe to your new list. (You must have permission from the person before sending an email or else you risk being marked as spam). If you don't already have an email list then don't worry. You will have one soon.before sending an email or else you risk being marked as spam). If you don't already have an email list then don't worry. You will have one soon.

 

Build a squeeze page on your site and drive website traffic onto your list. Often, this  can be done via your email-marketing platform. The purpose of a squeeze page is to direct various other methods of gaining leads (including the 11 ways to generate online leads) to a URL that converts them into leads.

                    
Give them a reason to sign up to your email list. Giving away a free eBook, plan or article in exchange for an email is generally one of the best ways to do this successfully. Your Facebook & Google ads can be directed so that as soon as somebody clicks on your ads they end up onto this page… so make it special! Give people a reason to sign up.
Drive traffic by blogging, Facebook ads, and or social media. More on this coming tips….
Once a person subscribes use an automated email sequence to market to them. This is something else that you will need to set-up in your email-automation

 software. The idea of this is to either upsell or to build trust with your new lead. Once they sign up to the list, you need to give them a reason to not unsubscribe. Provide value,

quality,

and consistency.
This is the perfect time to upsell your leads to either local training (if local) or to sell one of your online  services (worldwide) although you must remember do not just go in with 7 heavy, pushy marketing emails. Ease in with quality to build trust then go ahead and subtly plug your paid-for product.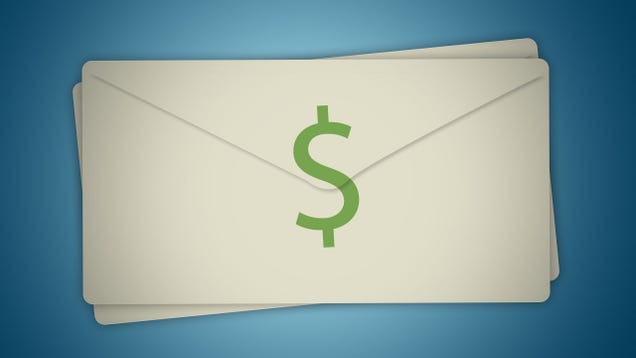 2. Facebook Ads
Facebook Ads are an extremely powerful advertising platform that can if done right, drive quality leads to your fitness business.
Facebook allows for ultimate customization and segmentation. You can target people in the hundreds of people in the millions. It doesn't matter if you are advertising to locals about in person  personal training or advertising your online services countrywide or even worldwide.      

In 2014, the big trend was driving Facebook Ad traffic directly into an online form (for example http://www.wufoo.com) where users filled out their contact info. After that, trainers contacted and tried to sell them their services.
Fit pros used this to great success. However, Facebook changed and Facebook users got smart.
Facebook is like a party. Think of the last time you were at party. Did you want to talk business and be sold?
No.
You wanted to have good conversations with your friends and have a good time.
You must provide valuable content before diving into your sales pitch. Facebook users must know, like, and trust you before the buy from you.
Do You Make These Facebook Ad Mistakes? Download The 10 Commandments of Facebook Ads For Fitness Pros
Click To Download!
In 2015, Facebook can still generate hundreds of leads in a short time but it must be done in a different way.
Have you ever seen big companies having "banter" and fun between each other on social media platforms like Twitter & Facebook?
A main driving point of social media know-days for businesses is to, instead of acting like the high-flying, authority figure, to come down to your customer's level, to interact and engage with your leads on a 1-1 basis, this is what social media now allows us to do… so why not take advantage of it?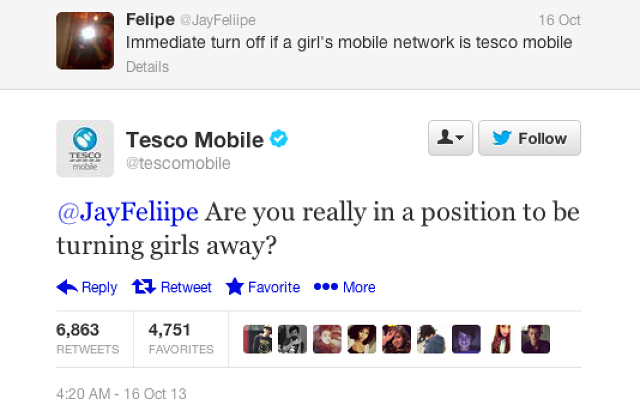 The sales sequence would go like this:
Facebook Ads →  Squeeze Page/(Opt in Bribe) → Email Auto Responder Series → 4 Emails that provide valuable content → Call to Action(Sales Page)
Retargeting
Facebook allows you to remarket to people who have visited your site, squeeze page, and thank you page.
Sometimes users forget to opt-in to your email list and this is great way to re-engage them. In order to do this you must insert a retargeting pixel into your webpage.
Making the decision to follow-up leads have been a make or break decision for some fitness businesses. Especially when it comes to the fitness industry, people are often scared or worried about making a commitment. They need to be reminded, they need to be nudged and pushed to make the decision.
Recent studies have suggested that it takes 7 follow-ups for somebody to make a decision to purchase a product after the first time becoming interested in the product.
3. Thumbtack
Thumbtack is a startup based in San Francisco that connects small business owners with professional workers. It's another tool, as a personal trainer you can use to generate online leads.
You can buy a set of credits that you can use to quote out your services. The average cost for a personal trainer is about $3/quote, if you choose to respond.
7 Steps to Thumbtack Success
In order to stand out you must build a professional profile with the following information:
Fill out and answer all the questions that are asked

Provide instructional videos and professional pictures

Provide glowing testimonials and before and after pictures

Make sure your profiles targeted and the type of client you work with is clearly defined.

Be picky with the people you respond with, make sure their interests are clearly aligned with your specialties.

Make sure you're available when they want to train

Learn the right way to quote

 your services, by asking questions about their goals, and having a call to action at the end.
You have to understand the mindset behind thumbtack. It's another tool in your marketing toolbox. Not every quote will close, but on average if you have a great profile you will close 10% of all quotes. 
Depending on how much you charge per training session and the amount you make for the lifetime of your customer, you will easily get a good ROI. (Return on Investment)
Thumbtack provides great training guides on how to use the marketplace here.
4. Yelp
Did you know that Yelp has more than 160 million users?
It's the #1 online review site in the world. Chances are, your training business is on Yelp. You might have some negative reviews that is hurting your business.
Many businesses that are purely offline do not even know that the Google result of their business name is negative reviews from Yelp!
This could even be competition looking to sabotage your business. This reinforces why you need to make sure you have Yelp controlled and ideally, your website to rank higher than Yelp reviews (especially if negative!)
Did you know Yelp has an online advertising platform?
Yes, over 77 million advertisers use Yelp. Not many people even know this
5 Steps to Optimizing your Business on Yelp.
Claim your Yelp Business Listing– The first step is to claim your business on yelp. Go to this link Yelp Claim then enter your business information. There are three different scenarios that can take place: No Business listed, already unlocked, and unlock.                                                                                
Optimize Your Yelp Business Page – After you've claimed your business it's time to optimize your listing. Make sure your information is complete and accurately filled out. Make sure that the location, hours of operation, parking situation, pricing range and any other options are accurate. Upload pictures of all aspects of your training business. Users love pictures and the more pictures the more colorful your listing will be. A good idea is to make sure to upload a picture of the front of your business to make it easier for users to find it. Large amounts of people go to Yelp.com to find information about any business they are interested in. Changing and modifying your information will give people everything they need to make a decision to contact or find you. It's also a lot easier than setting up a website if you are looking for a quicker fix.
 Manage negative reviews – Respond to every negative review and provide a reason for why they had a negative experience. Try to offer them a bonus or something that can entice them to come back. The key is to not be defensive. Sometimes negative reviews can be good for your business as it allows us to see blind spots.If others see that you are replying and engaging with others then they will automatically notice that you are an approachable personality / company and this will reflect well on your business. Remember to not just stop at replying to negative reviews, thank people for positive reviews, too.      
Boost Your Ranking – Try to optimize your listing by encouraging reviews. Run a promotion to your current clients giving them 50% monthly discounts for their next month if they leave a review, for example.                                                                                                                                                              
Yelp Advertising- If you have a lot of negative reviews and it's negatively affecting  your training business, you should consider yelp advertising. If you advertise on Yelp, they can reduce or even eliminate negative reviews. Not to mention about how Yelp can rank your business higher than other, non-paying businesses. For example, if you live in Texas, US and somebody searches "personal trainers in Texas" your business will come up on top over other personal trainers in Texas considering how well your page is optimized and advertised.
5. YouTube
YouTube is the world's second largest search engine behind google.
It has over 1 billion users.
It's another great way to generate leads for your training business. Of all the platforms, YouTube takes the longest time to break through, but it can make you a star.
On YouTube, subscribers are generally very loyal and are another base in which if you can build a solid "list" of subscribers, you can guarantee exposure and initial views / shares / comments / likes the moment you upload your video.
There are a million fitness channels today that are awesome but two that I think have done a fantastic of building a following are Elliot Hulse of Strength Camp, Hodgetwins, Barstarzz, Christian Guzman, Steve Cook, Big Brandon Carter, Brandon Campbell and many more. All of which have a different style.
What all successful fitness channels have in common:
Consistency – Every single successful fitness channel is consistent. Whether they promise to upload one very high quality video each week (usually on a set time and day so subscribers can expect it then) or daily video logs of the person's life including tips on eating, working out etc.
Cross-Platforms – The successful fitness channels never just start and stay on YouTube, every single one is on various platforms including Instagram, Facebook, Twitter and some even advertise on these alternate platforms. Every time you upload a video, you send out a notification on all of these different streams. Think about this as a range of different traffic sources all directing to the heart which is the YouTube account / channel itself.
Quality – Every single successful fitness channel has invested in their brand. Many have the latest developments in DSLR and pocket cameras, some invest in microphones and always take care to make sure their viewers get a consistent variation of content to always keep things fresh, impressive and interesting.  Audio and video quality MUST be on point at all times.
Branding – You won't see a single successful fitness channel that doesn't have a logo, an intro or a brand behind it. You OWN a business!
You most likely already have a logo… making your channel look professional, high quality and entertaining should be easier for you than complete beginners with no business already behind them.
Personality – If you want to create a consistently successful, high return rate and gain repeat viewing subscribers then you will need to get across your personality in videos.
Just because you own a business, the days of being overly professional, making sure that all your videos are perfectly scripted and made is over. Bring some personality into it. YouTube is like Facebook and even more so in the idea of thinking about the platform as a fun party full of all of your favorite videos.
A generally good ratio to try to hit when creating your videos to have in mind is 80% entertainment, 20% educational. Slipping in quality ideas makes your viewers learn more but think about it like this…. When you search for something on YouTube and find a really educational, helpful video that you learn a lot from but is a bit boring and "overly professional" the chances are you might thank the person in the comments or like the video but will more than likely not return to the channel ever again.
On the other hand, if you found a video that made you laugh, was fun, entertaining and additionally included the information that you wanted to know in the first place then the chances are most definitely higher of you wanting to see more of the person as well as learn more. More people will comment and share if they found it useful or valuable.
Neil Patel wrote a fantastic post on how to get more social shares here.
Conclusion
If you can master Consistency, Cross-platform, Quality, Branding & Personality on your channel / in video then you are simply destined for success.
You should choose now whether you want to go down the more personal route (daily video logs of your personal life, giving tips and tricks with a main focus on entertainment and building a great group of loyal subscribers)OR you focus on more professional videos that provide more information and focus on just creating a few promotional videos that advertise your business and yourself that include a call to action like sign up to your newsletter for example.
A quicker to start ranking on YouTube is to search for keywords related to your business and city.
Write a list of the 20 most common exercises you teach in your training business.

Film yourself doing these exercises. Make sure to invest in a mic as the sound quality is important. Have a friend film you and give an introduction into each exercise.

Upload the video into YouTube with the Title Exercise-Your City- Personal Trainer

Use the YouTube keyword tool to find similar videos. Copy the video id and click to get keyword

ideas.

Upload a video related to those keywords. Make sure to link back to your site.

Make sure to include the title, tags, geo-location, and the description with the right keywords.The most important thing to remember that YouTube ranks these videos based on how engaged the users are. Make sure your videos are done to show your personality and provide quality information that helps people and gives them a reason to follow your call to action.
6. Content Marketing/SEO   
Another great way to generate local leads is content marketing/blogging. It's a fantastic way to build authority and demonstrate value.
Jonathan Goodman wrote a great guide on how to start a fitness blog here.
It can be difficult in the beginning but the more you write, the better you'll get. Below are the steps on how to generate leads through blogging.
First use the keyword tool to look for local keywords.    

 

Next click on the keyword ideas button.

    

You now have a list of over 800 keywords you can start writing about. Don't worry about ranking for these keywords. As a blogger you should never worry about writing for google. Your writing should be for people and should provide valuable information in an engaging way.As time progresses and the more you write, you'll start ranking for long-tail keywords. Long tail keywords are and more specific phrases that visitors are more likely to use when they're closer to the point of purchase.
Increase your chances of ranking on Google
Once you have chosen your keywords, it's important to not just put them in the title and hope for the best. Embedding your keywords in the subtitle and inside the text itself automatically increases the chances of your page ranking higher on Google… but what's more important? SEO (Search Engine Optimization) you need to have a wide range of quality external links coming into your blog post in order for it to rank well in Google.
Have a quality email list, wide range of large social followings and running adverts provide exactly this. You can go ahead and buy cheap/fake press releases and SEO services but the truth is that Google is not stupid anymore. Google's  new algorithms take into account a wide range of things in order to rank different pages in different places.
It's vital you share your posts everywhere and anywhere you can and get people to LOVE the articles themselves. How long people stay on your page will effect your ranking, too. Your bounce rate (people leaving site within the first 2-3 seconds) being lower can help your URL rank higher, too.
7. Connection Websites Including:
7.1   Findfitnesspros.com
7.2   Findyourtrainer.com
7.3   iPersonaltrainer.net
7.1  Find Fitness Pros
Find Fitness Pros allows users to come onto the site, browse a range of fitness experts, choose their favorites and then rate them…
They do the marketing.
They bring in the traffic.
You create and optimize your profile, engage with leads and watch the customer roll in.
So… how do you stand out on this website? Here are some simple rules to follow in order to create an awesome looking profile that stands out among the crowd:
Overview – This section is requires an awesome quote that stands out. Think outside the box; make it unique and personal to you. The quote is one of the first sections of the page that people will see as soon as they open up your profile.
This is also a place for you to enter all of your contact information. It'd be a great idea to have a specific mobile for all business calls that you can be easily contacted on. A professional email address, map of your location if you have a place that you specifically train people at as well as all of your external social media links. From YouTube to Facebook, from your own website to a blog, you can add ANYTHING.

Services – This is your chance to advertise in more specific titles, exactly what you excel at. Many people write more than 20 services and this can put people off as people generally want a real expert at a few different specific categories that go under the title of a "personal trainer" listing some of the things you really excel at and try to home-in on clients that are looking for these specific things is your best bet.
Photos – This is your opportunity to show off your personality with some fun pictures. Client transformations are arguably the best type of photos to provide social proof that you have already provided the same results to the ones that you are currently promising. These pictures can be fun and entertaining.
HOWEVER: Try to make sure that your profile picture is professional and that it shows off the best side of YOU. If you are lean and muscular, don't be afraid to upload a professional picture showing of your physique, if you are strong and specialize in strength training, see if you can go to a studio and get a really high quality picture of you squatting/benching/deadlifting.
When people are scrolling through, they only see your name, your picture and your one / two line short overview.
If people see a low quality, pixelated image of you as the profile, it is an instant turn off for many people.
Articles – Creating quality, valuable articles is a chance to show off to potential clients your knowledge. Also, when giving some value and providing some knowledge that the reader really appreciates, it increases the chances of them hiring you.
Videos – Videos, as mentioned in the YouTube section, are another fantastic way to get you across as a personality that is more approachable to the general public. Often, an overly professional profile can create a gap between the client and trainer as the client may sometimes see the trainer as some type of higher being with more authority. You want to get on the clients level and become more approachable, especially when in a 1-1 training situation.
Rules – The general rules set out here should be copied and used for the following "connection" sites…
7.2  Findyourtrainer.com
Currently only available in New York Findyourtrainer.com is an online marketplace where Uber meets Open Table according to its description.
For trainers in New York, it allows them to create a profile and a description of the services they offer. It's free to use for trainers however, they offer a 50% discount for its users. They take a service fee cut every time you book an appointment through them.
The neat thing about Findyourtrainer.com is that it allows its users to train in gyms or health clubs where they're not a member.
It's currently in Beta but I suspect this service will be available nationwide very soon.
7.3  iPersonaltrainer.net
Another free online directory that you can use to gain exposure. It allows you to link to your site and fill out your profile.
Like other directories, the more information and the more specialized your profile the better results you'll get. If you've filled out other directories then you should copy/paste this information onto it
7.4  Ideafit
The world's largest online personal training directory, Ideafit connects more than 16 million consumers to more than 250,000 Fitness Pros.
http://www.ideafit.com/fitnessconnect
It's free to use and its benefits includes: CRM (customer relationship management), exposure (fitnessmagazine.com), and certification verification.
Like other directories and marketplaces, filling all parts of your profile will make you stand out. A good example is here:
http://www.ideafit.com/profile/victoria-harris-1?lid=589207
Her profile includes instructional videos, client testimonials, before and after pictures, contact information, and a link to her site.
It will take some time and effort to do this but the good news is once you have all this information on your business you can copy/paste into other directories and marketplaces.
8.

Instagram
The hottest social network in the world, especially for anybody under 30, Instagram has over 300 million users!
It's the social network with highest user engagement. This means as a fit pro, you will get more people interacting with and seeing you that any other network. It's a great way to build an identity and generate online leads.
You can build a great following, in a relatively short time if you do the following things:
Set up a profile that includes a link to your homepage/landing page in your bio. Make sure to include your contact information.

Post at least three times a day at various times noting that user interaction is highest at 5:00pm.

A few examples of effective pots for fitness pros are, workouts of the day, short instructional videos, client testimonials, food recipes, food pictures, client shout outs, motivational quotes, and before/after pictures.

Use

Iconsquare

to measure the metrics of your profile. See which types of posts have the highest engagement, the best filter to use, the best time to post, and growth statistics.

                

Use Instaquote, Picflow, Repost app, and Fancy Frame to

optimize

your profile.

Use hashtags that are related to fitness. You can find them by clicking the "explore" tab and searching for "Calisthenics-Your City" as an example. For an example of the most commonly used hashtags, you can find them

here. 

A couple of fit pros that do a great job are

Safia Berrada and Chris Heria.

You can see examples of what they post below:     
You can see the contact information prominently displayed and the high quality videos which encourages engagement.
9.  Pinterest
With over 100 million users, Pinterest is another great way to build your brand and generate online leads.
Pinterest pins are 100 times more spreadable than a tweet and the half-life of a pin lasts 1,600 times more than a Facebook post.
As a personal trainer, your Pins should be about food recipes and workout plans. Make sure that your demographics are in line with Pinterest users before you spend any time on this social network. Over 80% of Pinterest users are female.
Here's some guidelines on getting started with Pinterest:
Your pins should be helpful- make them useful and informative. Your pin should provide valuable information and should inspire its users. You can do this by writing thoughtful, and detailed descriptions.

Offer instructions and how to guides

Add a simple, and clear text overlay

Use high quality images

Use lists to curate

Link and provide calls to action to your site

Avoid time sensitive information
A great example is here:
https://www.pinterest.com/fitbie/
10.

Google Adwords
As the world's largest search engine, with 65% of total searches, chances are that your fitness business is being searched on google.
Here are a few steps you can follow to build a successful Adwords campaign.
Set a goal for the Adwords campaign – Increase membership, personal training, branding, promote event, etc… all the above

Do keyword research using

Google Keyword Planner

to uncover the keywords that are more highly searched and have high OCI (online commercial intent) buying terms.

Create multiple campaigns depending on what the goals are.  For example, Personal Training and Gym Memberships should be two different campaign as they will have a different messages, landing pages, and use different keywords.

Set negative keywords such as "become a personal trainer"; "personal training certification", "yoga gym" – by having negative keywords you'll ensure that your ads don't come up when people are searching them. This will prevent you from losing money and lowering your CTR(click through rate)

While creating the campaign make sure to have Ad Extensions –

Call Extension, Site Link

Extension,

Location Extension

are the three main ones.
Depending on the budget and the goal of the campaign set times for the campaign to run.  Make sure to run the campaign during hours you are open, so if someone calls there is someone to answer the call.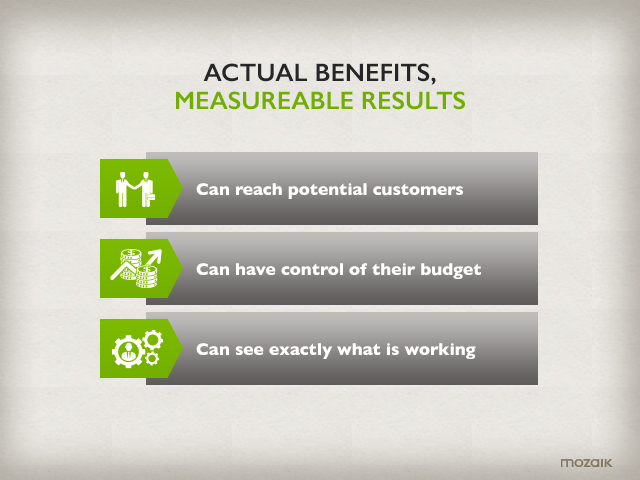 It is very important that you use the

geo targeting feature

to ensure clicks are from only your area and not the entire US.

Make sure ads are clear and don't read the same as every other gym/ personal training ad

After the campaign has ran for a few days (3 usually) review the keywords that people actually typed, showed the ad and was clicked on; in order to find keywords that aren't related to the ad then add them to the list negative keywords.
Monitor the campaign daily to ensure the campaign is performing to expectations.
11.

Fitness Forums
If you enjoy posting in forums and you think posting and sharing knowledge is helpful, then posting in fitness forums can generate online leads for you.
You have to make sure you abide by the community rules and never promote yourself. Always look to provide service and valuable information first, before you sell anything.       
Two of the largest fitness forums bodybuilding.com and nerdfitness.com allow you to provide links to your homepage and contact information. You should place your links and information in your "signature" this will come up every single time you leave a comment or create a post on the forum.
The great benefit about this is that you don't need to actually advertise yourself at the end of an answer. Instead, you can just have you links advertised in your signature.
Taking time out of your day to really help people out with in-depth, helpful answers can not only bring a great sense of pride and achievement to know that you've helped somebody but can also be an excellent, organic way to grow your name and show people that you are very knowledgeable in your area of expertise.
If you send an answer to somebody do not think that things just stop there. These threads (question and answers) often rank very high in places like Google and if you can get an answer that is rated high enough to come up first and the thread itself ranks no 1 in Google then think about all of the hundreds if not thousands of people that are now reading your answer and potentially checking out your website after they have seen how helpful you have been to this person.
(Visited 526 times, 2 visits today)